Foehrenwald Golf Club
Wiener Neustadt
2007 - Competition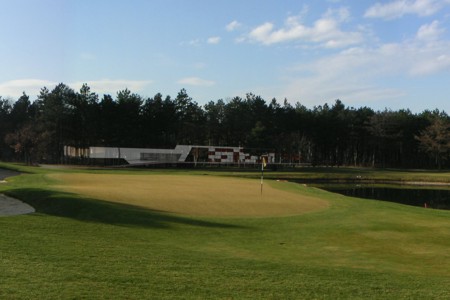 The concept, which was developed in collaboration with Günter Jakubec, derives its horizontally oriented design from the broad expanse of the surrounding area. The elegant ensemble of buildings rests on a platform that extends gently into the landscape.
The functions are provided in interplay of existing and new structures. The individual areas are arranged around a central, open foyer, optimising the pathways of the golfers with their caddies.
The restaurant opens onto a large terrace that faces the golf course and can be covered in case of rain. It offers a high degree of flexibility combined with the comfortable character of a golf club. This in turn makes possible a separate but integrated room with an outside terrace for a wide variety of events that can be held separately without involving the core area of the restaurant.