Radioactive Applications Laboratories
Exterretorial
2014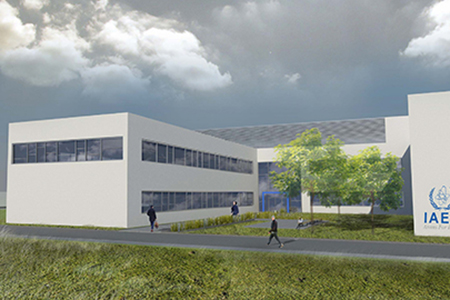 The project consists of an infrastructural master plan, two new laboratory buildings housing four lab groups and an additional radiation bunker.
The lab buildings are located in the western corner of the campus. The layout follows the existing orthogonal grid on the premises.
The overall design approach is a functional one in order to provide flexible, modular and easy expandable laboratories and office space – with efficient workflows and high safety standards as well as a comfortable atmosphere.