Wiener Neustadt Commercial Academy
Wiener Neustadt
2006 - Competition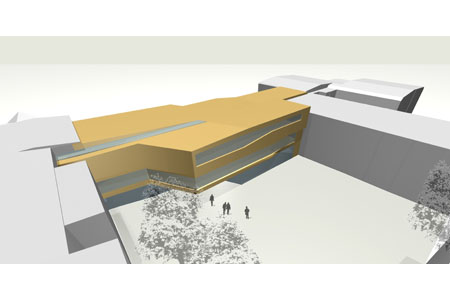 The concept calls for elegant interplay with the central axis, around which the rooms of the building are arranged on the west and east. The wings appear to float, creating clearly defined exterior spaces.
This spatial quality continues inside, where a new assembly hall was built, both as a terminal point and a venue for events.
The design makes construction possible without disturbing school operation. In addition, it permits the preservation of almost all the existing trees.