Peter Marina – Marina and Sailing Center
Sankt Petersburg, Russia
2008
ANALYSIS PROCESS
BASIC CONDITIONS:
SITUATION – FEASIBILITIES – NEEDS
Starting point of the project development for PETER MARINA, the Marina and Sailing Center of Saint Petersburg, Russia's Yachtsmen's new Gateway to the Baltic Sea, was the evaluation of a perfect location.
The position on an artificial peninsula near the highway loop of Saint Petersburg next to Kronshtadt offers a fast connection to the city centre as well as access to deep water without disturbing professional navy.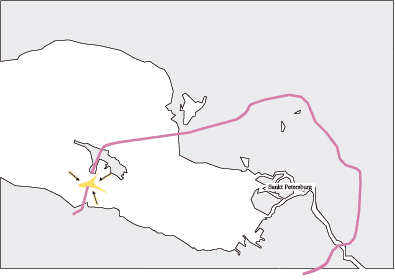 SYNTHESIS PROCCESS
OVERVIEW
The three major functions Marina Infrastructure, Marina Services and Sailing Center are arranged closely related to each other providing briefest walkways and easy orientation for sailors, guests and personnel.
The naval gateway is oriented towards the sea lane from the Baltic Sea to the Bay of Saint Petersburg. The Sailing Center with the Yacht Club is based opposite on a protected bay for the adjoining sailing school.
The fan-shaped arrangement of the footbridges around the central pier minimizes the walkways from the yachts to the service-facilities and storages placed on the interface between the parking lot and the berths.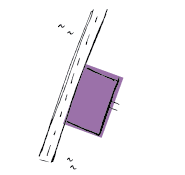 1 Origin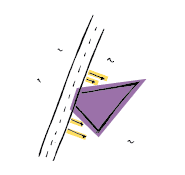 2 Release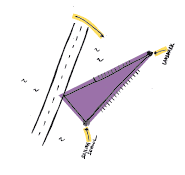 3 Orientation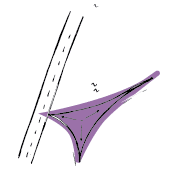 4 Shaping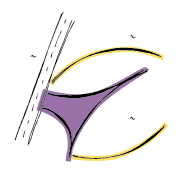 5 Protection
DESIGN PROCESS
CONCEPT
The organic layout of PETER MARINA with its unique form represents a functional design by requiring minimum space. The whole plot is situated on a triangular main peninsula, encircled by several smaller islands being breakwaters, a yacht lot and a public recreation area.
The design was developed step by step, starting from the original rectangular landfill next to the highway, releasing from this axis and orienting towards the sea lane, shaping in order to create a form with highest functionality and efficiency, finally getting protected by the wing-shaped breakwaters.
The state-of-the-art architectural concept provides a functional, sportive and service-oriented port for sailing- and motor yacht owners with all maintenance and service works.

Infographics (interactive)